Benefiting Children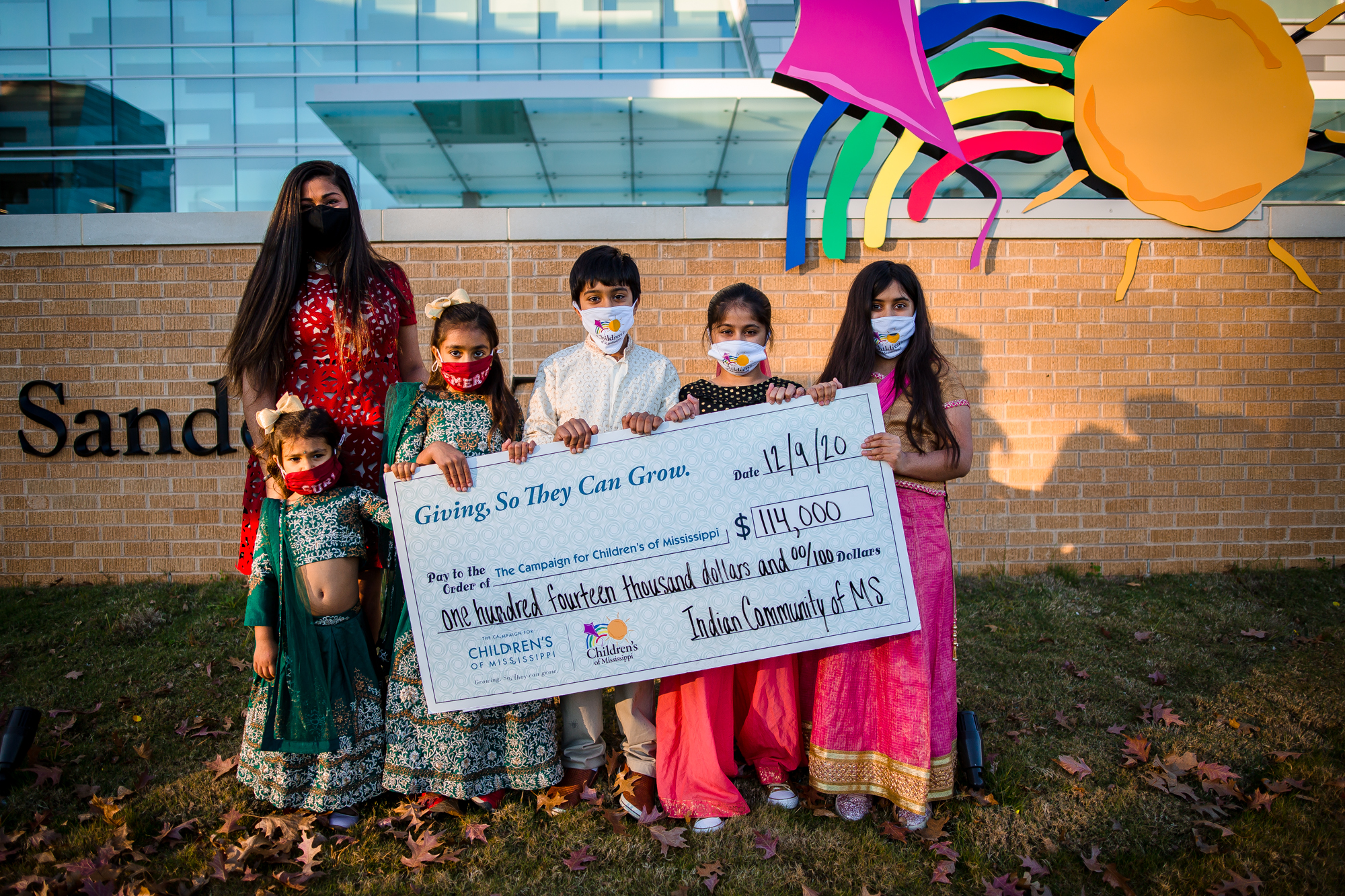 Indian Association members (in back, from left) Tori Harrigill is pictured with young members of the Indian community in traditional outfits.
The Indian Association of Mississippi raised over $114,000 for the Campaign for Children's of Mississippi to help complete funding of the hospital's Kathy and Joe Sanderson Tower.
"Our goal was $101,000, which was given to the campaign. After the check presentation, more gifts came in that brought our total to $117,000, so we used the additional $16,000 to buy toys for patients during the holiday season," said Jerry "Babu" Patel of Clinton, Mississippi, who spearheaded fundraising efforts.
The Sanderson Tower, which opened for patient care Nov. 3, includes 120 private neonatal and pediatric intensive care rooms, 12 advanced surgical suites, a pediatric imaging center and a multidisciplinary outpatient specialty clinic with a parking garage located a few steps away. The philanthropic drive for the expansion has reached nearly 85 percent of its $100 million goal.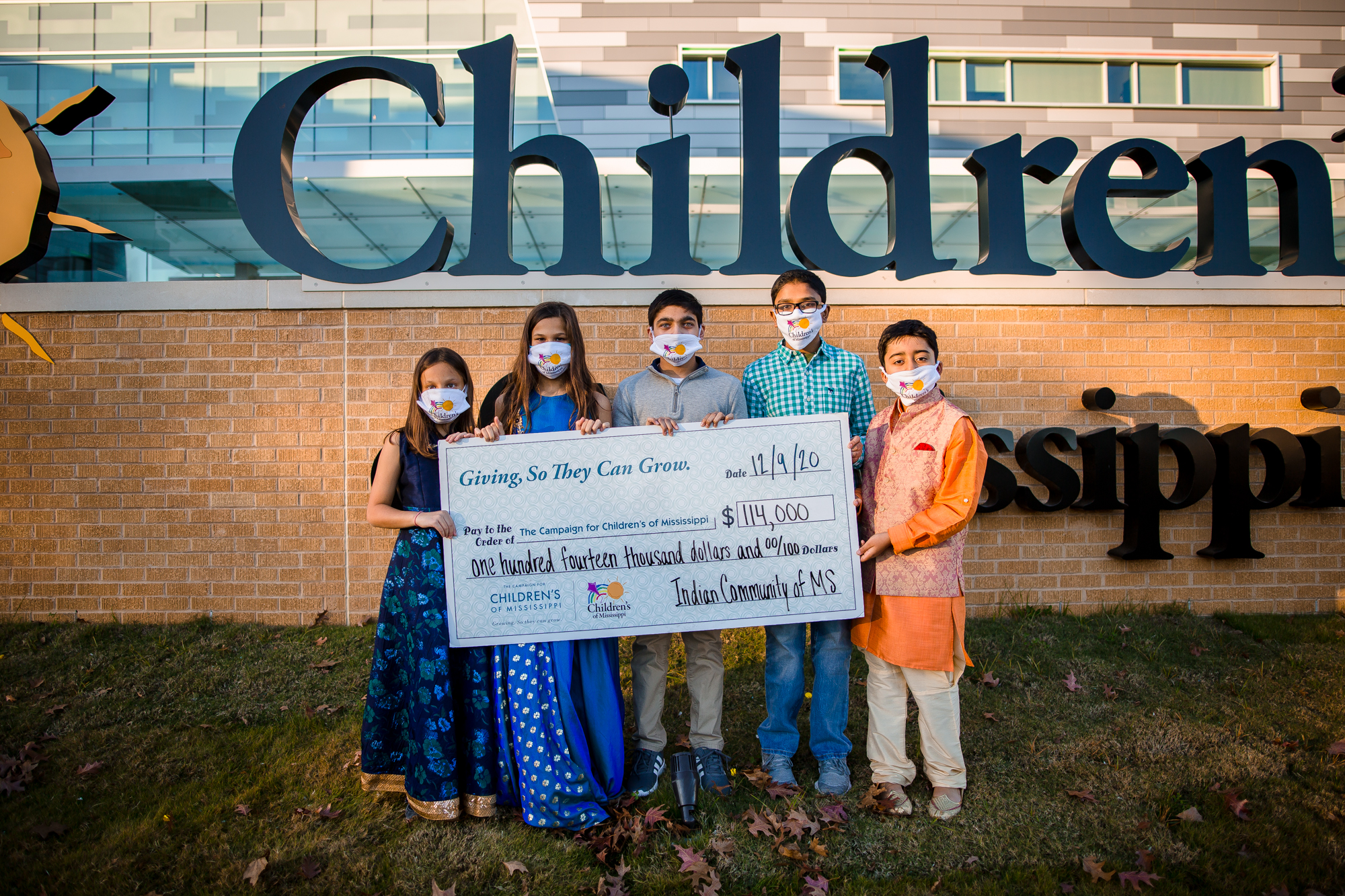 "We appreciate each person represented by this generous gift from the Indian Association of Mississippi to help complete funding of the Kathy and Joe Sanderson Tower at Children's of Mississippi," said Dr. Mary Taylor, Suzan B. Thames Chair, professor and chair of Pediatrics at the University of Mississippi Medical Center. "The expansion of Mississippi's only children's hospital will bring generations of healing to our state's families. We are so grateful for the engagement of our community in supporting this life-changing expansion for the children of Mississippi."
The Indian Association of Mississippi fundraised throughout November in honor of Diwali, the festival of lights.
"During these unprecedented times, I thought it was time to give back to our home state, Mississippi. I also want to express our gratitude for the support we have received from our amazing family, friends and vendors across the country," said Patel, who has recently been nominated for the Asian American Hotel Owners Association 2021 Outreach Award for Philanthropy.
The Indian community in Mississippi has a long-standing reputation for coming together and making prominent contributions in times of crisis and for capital campaign projects. Their 9/11 committee raised over $55,000 for a Red Cross banquet. The Indian community also raised over $100,000 following Hurricane Katrina, over $60,000 for the Mississippi Children's Museum during its capital campaign, and over $22,000 earlier this year for the Mississippi Food Network as part of COVID-19 relief efforts.
For more information, contact Jerry "Babu" Patel at 601-209-2228 or [email protected].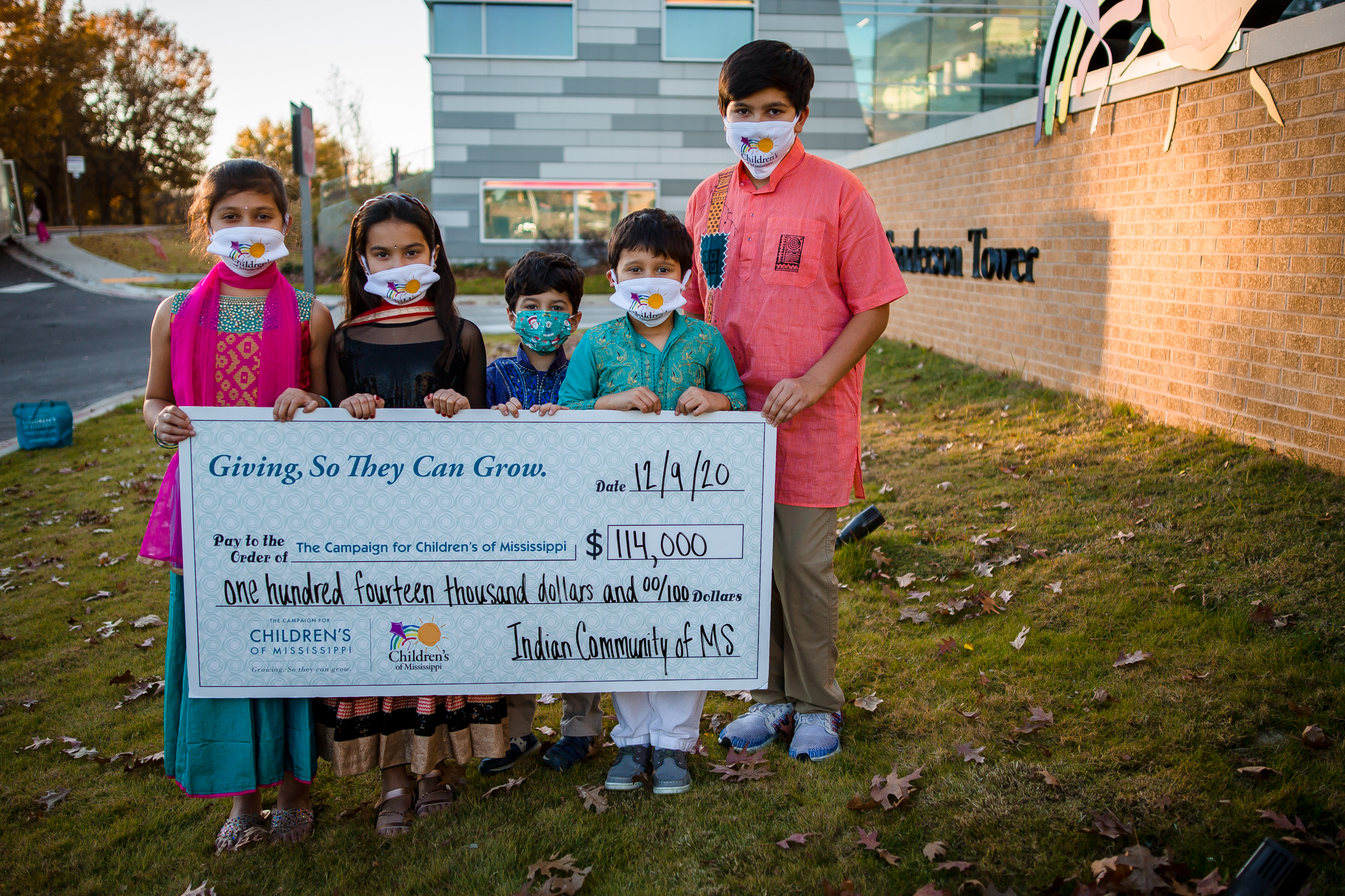 To support the University of Mississippi Medical Center, visit http://www.umc.edu/givenow/ or contact Jane Harkins, planned giving officer, at 601-984-4468 or [email protected].