A Booster for Nursing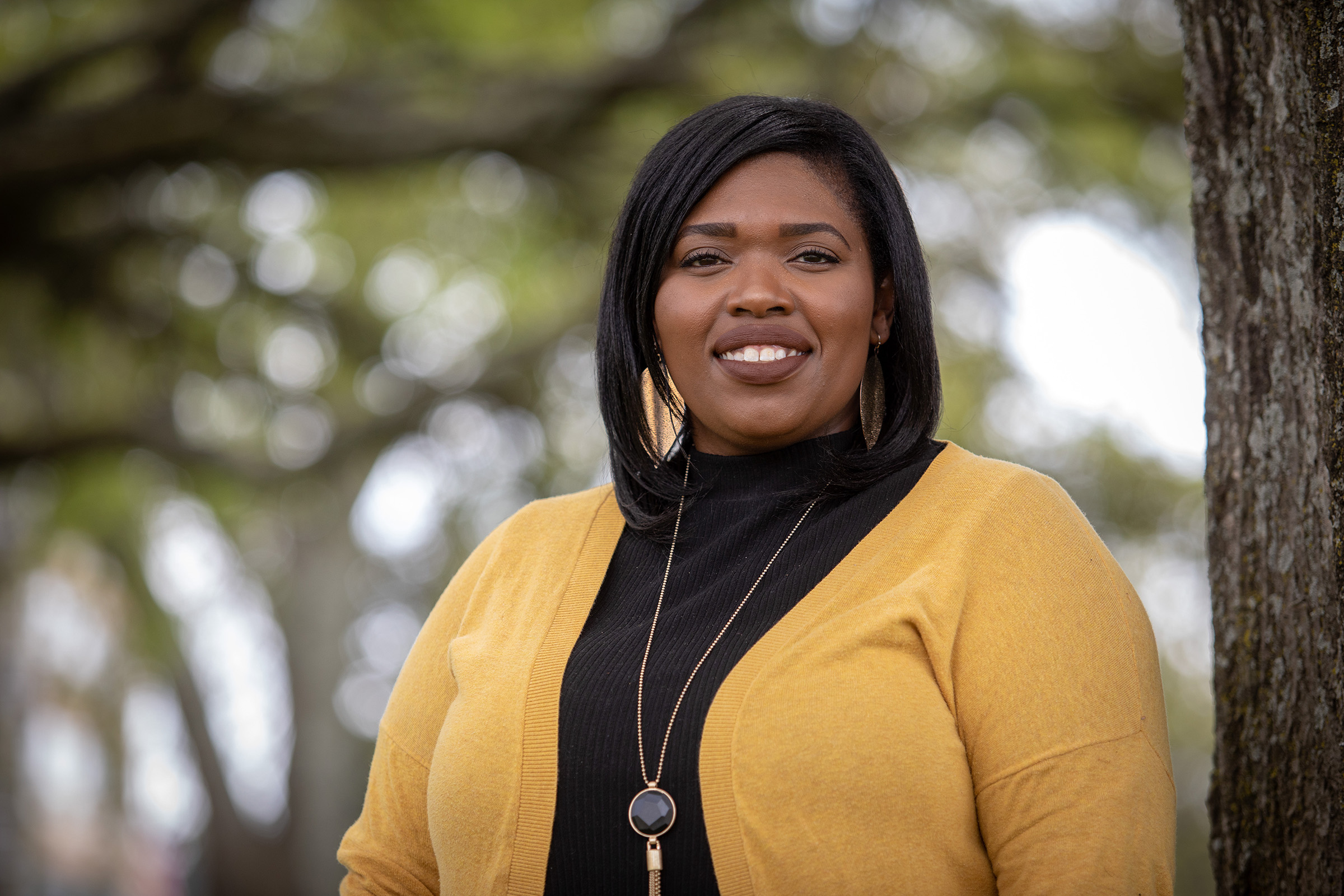 Deidra Morgan, currently in the fourth year of the D.N.P. program, is using the scholarship to support her project on asthma management in schools.
This year, eighty-five nursing students will benefit from scholarships from the Mississippi Board of Nursing's Office of Nursing Workforce.
The Board of Nursing awarded $75,000 to students in all four nursing programs at the University of Mississippi Medical Center: the Bachelor of Science in Nursing, Master of Science in Nursing, Doctor of Nursing Practice and Ph.D. in Nursing. While UMMC has received funds the past two years, this is the largest amount to date.
The funds, which have also been awarded for the next academic year, are especially helpful to students who are working while in school. The same is true for students pursuing advanced degrees, which often carry more expensive price tags and few opportunities for financial aid.
"In order to prepare nurses to provide health care for the citizens of Mississippi, more financial support is necessary to remove barriers to enrollment," said Dr. Julie Sanford, dean of the School of Nursing. "These scholarships are critical to providing that support for students to complete nursing degrees."
Janet Smit of Brandon, who is in her third semester of the master's program, is a recipient of the scholarship.
Smith's mother was the director of a church daycare and its children's ministry, and she grew up helping take care of children. She knew from an early age she wanted to be a pediatric nurse.
She currently works full time as a school nurse at West Lincoln Attendance Center and part time in a Children's of Mississippi operation room.
"I work two jobs and am trying to further my education without taking out federal loans. This scholarship is helping me reach that goal," she said.
As a certified perioperative nurse, she wants to enter into management and ultimately become the director of Children's Perioperative Services.
Dr. Mary Stewart, director of the Ph.D. in Nursing program and nurse educator on the Board of Nursing, said 12 students from the Ph.D. and the D.N.P. programs each received $2,500.
"Our Ph.D. students are usually working full time while in school and, at the same time, carry a heavy responsibility for their families," said Stewart. "So additional support for them, like the Office of Nursing Workforce funds, provides them with the added opportunity to attend nursing research conferences, conduct their dissertations, and disseminate their research."
Deidra Morgan of Clinton is one of those students. She is currently in her fourth year in the D.N.P. program, attending school part time and working as an assistant professor in the School of Nursing full time.
She is using the funds to support the research for her D.N.P. project on asthma management in schools, in addition to attending the Society of Pediatric Nursing Conference in California.
"This conference will help me grow in my role as an assistant professor and a pediatric nurse here at UMMC," she said. "This conference offers a wide variety of information pediatric nursing on a national level, which is excellent for incorporating into education and practice."
Since 2017, the Board of Nursing has given out more than $2.5 million in scholarship funds to nursing schools in the state. The scholarships support nursing education and nursing faculty development.
"Educational scholarships are a valuable tool, and the board realizes that nursing scholarships are essential in developing a competent nursing workforce while supporting continuous learning," said Dr. Melissa King, president of the Board of Nursing.
To support the University of Mississippi Medical Center, visit http://www.umc.edu/givenow/ or contact Jane Harkins, planned giving officer, at 601-984-4468 or [email protected].